Local kayaker Dana Gaines, 56, will be circumnavigating Martha's Vineyard to benefit the restoration and relocation of the Gay Head Lighthouse. Gaines will be aiding the efforts to relocate the historic lighthouse through the popular fundraising website Indiegogo.com, where contributors can pledge donations to his 52-mile trip to benefit the lighthouse's move.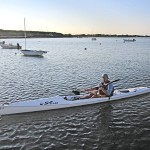 Gaines became involved with the cause after participating in the Gay Head 10K last October, when his good friend and Gay Head Lighthouse supporter Barry Sullivan complimented Gaines on an article he'd written about kayaking around Martha's Vineyard. It was then that the efforts to save the lighthouse and Gaines's kayaking came together, as he intended to circumnavigate the island again with a faster time, and doing so in the lighthouse's interest seemed like a great idea to him and Sullivan.
"As someone who welcomes any opportunity to spend quality time on the water under self-propulsion, I can't think of a better cause to dedicate 52 miles to than saving the Gay Head Lighthouse," said Gaines.
It won't be the first time Gaines has circumnavigated the island. He set the existing record, 11 hours and four minutes, with two friends in September of 2012. He is aiming to beat that record this time around and is expecting a ballpark finish time of 10 to 11 hours, depending on the wind.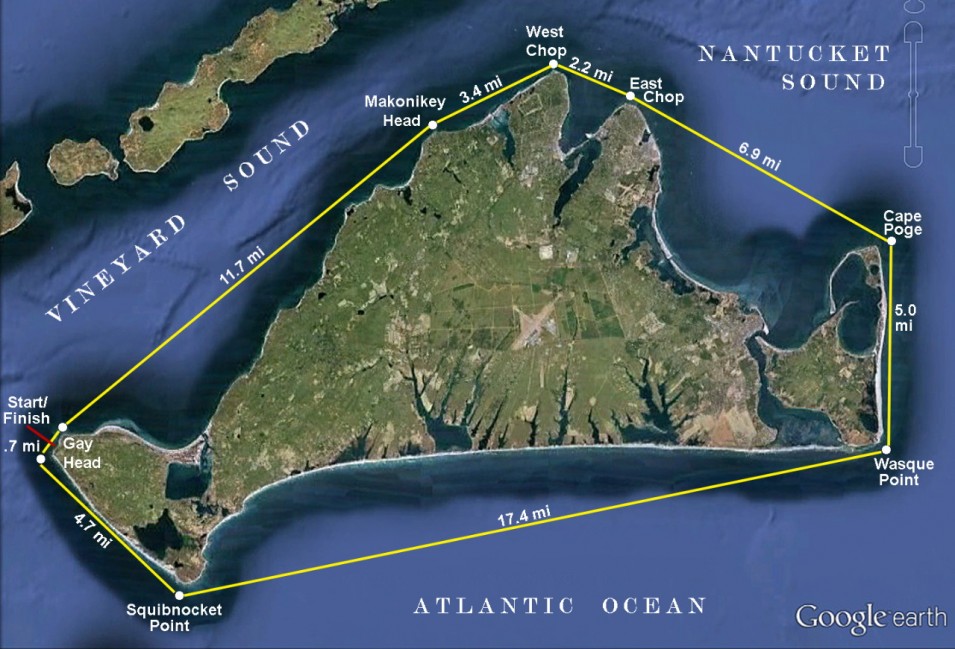 The paddle is scheduled for Saturday, August 9 with a possible rain date of Sunday, August 10. Gaines will also be sharing his training through a blog, where he will be posting frequent training updates in preparation for the 52-mile trip, from paddling to cycling and running.
The Save the Gay Head Lighthouse Committee will also be holding a party the day of Gaines's paddle at the Aquinnah Shop on the cliff where attendees will be able to watch Gaines cross the finish line and take in the views of the lighthouse. More information about the party will be announced in July.
Donations can be made to Gaines's paddle to benefit the lighthouse relocation here.
Background
The Gay Head Lighthouse, a Martha's Vineyard treasure and one of America's 11 Most Endangered Historic Places of 2013, currently sits 46 feet (Aug 2013) from an eroding cliff and geological experts recommend it should be moved in the next year or so or the area around it may not be stable enough to safely do so. The Save the Gay Head Lighthouse Committee is working to save this iconic structure, and working navigational beacon, which has stood at the picturesque cliffs of the western most tip of the island since 1799 and was replaced with the current brick lighthouse in 1854. The committee's objective is to move and restore the Gay Head Lighthouse to a location which will sustain it for many generations. The fundraising goal to cover these costs is $3 million. For more information or to make a donation, visit http://gayheadlight.org/